Saturday September 24, 2022
Washington News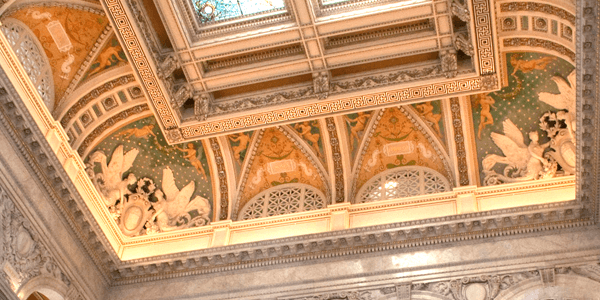 IRS Tips for 2021 Charitable Gifts
In IR-2021-214, the Internal Revenue Service (IRS) encouraged taxpayers to use the special tax provisions for charitable donations in 2021.
The 2021 standard deductions have been increased to $25,100 for married couples and $12,550 for single persons. Individuals over age 65 benefit from an additional $1,700 deduction and married couples both over age 65 add $2,700. Therefore, a married couple of retirement age may have a standard deduction of $27,800. With the enhanced standard deductions stemming from the Tax Cuts and Jobs Act, approximately nine out of ten families do not itemize. As a result, only about 10% of taxpayers choose to itemize.
The IRS reminds taxpayers who take the standard deduction that they can also benefit from an "above-the-line" charitable deduction. Single individuals may deduct up to $300 and the amount is increased to $600 for married couples filing a joint return.
The $300 or $600 deduction includes cash gifts made by check, credit card or debit card. It also may include cash amounts for unreimbursed out-of-pocket expenses for volunteers with a qualified charitable organization. Gifts of securities, personal services, household goods or other property do not qualify as "cash" contributions.
Gifts must be made to qualified charities. To check the status of a charity, use the IRS Tax Exempt Organization Search tool on
IRS.gov
. Not all organizations may appear in the search tool. There are some charitable gifts that do not qualify for the $300 or $600 deduction. A gift to a donor advised fund, a supporting organization, a charitable remainder trust or a deduction carryforward from a prior year does not qualify.
Taxpayers are reminded to keep appropriate records to substantiate their deductions. Gifts of $250 or more require a contemporaneous written acknowledgment from the charity prior the donor to filing the tax return. Taxpayers should also retain a canceled check or credit card receipt for their cash contributions.
For taxpayers who itemize deductions, it may be beneficial to bunch gifts. Some taxpayers make most of their charitable gifts every other year and then take the standard deduction in alternate years. By "bunching" your charitable gifts, you may benefit from larger charitable deductions in alternate years.
Generous donors are reminded that the option exists to deduct up to 100% of adjusted gross income this year. Some individuals with large retirement plans have taken substantial distributions and are making major gifts to nonprofits. The 100% deductibility limit also requires the gift to be a cash gift to the nonprofit. Gifts to a supporting organization or donor advised fund do not qualify for the higher limit.
Editor's Note:
All individuals with charitable intentions should visit with their tax advisors prior to the end of 2021. This is particularly important for those who are planning to make a bunched gift or a major gift.
Build Back Better Bill Drops Most Tax Increases
Members of the House of Representatives continue intense negotiations on the Build Back Better (BBB) bill. The latest version in the House removes most of the previously-included tax increases. The majority of the proposals that caused some concern in the estate planning community have also been deleted. There remain some changes that will increase taxes on high-income individuals along with irrevocable and testamentary trusts.
Many of the initial proposals for tax increases or changes in tax rules designed to raise revenue have been removed.
Taxes — Generally, upper income individuals with adjusted gross income (AGI) over $400,000 or $450,000 would not be subject to increased taxes. There would also be no increase in the capital gains tax rate for these taxpayers.
Estate Exemption — The proposal to accelerate the 2026 return to lower estate, gift and generation-skipping transfer tax exemption amounts has been removed. The existing $11.7 million exemption (plus indexed increases in future years) would continue for the next four years.
Valuation Discounts — The initial BBB bill proposed largely eliminating valuation discounts for minority interests and lack of control. The initial proposal was to treat minority interests as a pro rata percentage of the asset fair market value. With the removal of this provision, the current appraisal methods using valuation discounts will be continued.
Grantor Trusts — The prior proposal to tax grantor trusts at fair market value upon termination has been removed. The estate planning community is relieved that the use of multiple types of grantor trusts for planning purposes will continue.
Sales To Grantor Trusts — The initial BBB bill proposed taxing the sale of assets from a grantor to a trust. Under current law, grantor trusts are a disregarded entity and a sale to the trust does not give rise to capital gain for the grantor. The current rule would remain unchanged.
The latest BBB Bill does include a number of provisions for increased taxes. Congress is continuing to seek funding for the expenditure provisions within the BBB legislation.
Expanded Net Investment Income Tax — The Section 1411 tax of 3.8% (the Medicare Tax) currently applies to passive investment income, such as interest, dividends or capital gain from the sale of stock or land. The Medicare Tax would be expanded to include ordinary course of business income for individuals with over $400,000 in Modified Adjusted Gross Income (MAGI). This expansion would also apply to undistributed income from taxable trusts over $13,050. MAGI is adjusted gross income reduced by allowable investment interest. The new expanded definition will generally make the 3.8% Investment Income Tax applicable on the income of Subchapter S Corporations.
Trust Tax and Millionaire Tax — Senate Finance Committee Chair Ron Wyden (D-OR) previously proposed a tax on high income individuals. The latest BBB provisions include a 5% tax on MAGI over $10 million. The 5% tax would increase to 8% for MAGI over $25 million.
The 5% tax would also apply to irrevocable trusts. This surtax will be 5% for trusts with taxable income of $200,000 or 8% for those trusts with incomes over $500,000. Because most taxable trusts are able to reduce their retained income by making distributions to beneficiaries, the surtax is likely to apply only to a small number of large trusts. However, the maximum trust income tax rate in some cases would be 37% federal tax, 3.8% Medicare Tax, 8% additional surtax and up to 13.3% state tax. In some scenarios, the tax on the accumulated income of large trusts could equal 60%. Because the SECURE Act caused many IRA conduit trusts to be converted to accumulation trusts, these high tax rates may impact many trusts.
IRS Audit Funding — The BBB act would allocate $79 billion to the IRS for both technology and staffing to increased tax audits, with a particular focus on high-income individuals.
Cryptocurrency Limits — All cryptocurrencies would be subject to wash-sale rules. Because cryptocurrencies tend to be highly volatile, this may limit the ability of individuals to protect their gains.
Editor's Note:
The BBB legislation continues to be modified daily. This note is a good summary of the current version. However, if the House does pass the BBB bill, it is very likely the Senate will make major changes in these tax provisions. Many members of Congress hoped to have final legislation completed by Thanksgiving.
IRA and 401(k) Contributions in 2022
In
Notice 2021-61; 2021-47 IRB 1
, the IRS announced the 401(k) and IRA contribution limits for 2022. The IRA limit remains at $6,000 in 2022. Individuals over age 50 may make a catch-up contribution of $1,000, for a total transfer of $7,000 in 2022.
Traditional IRA contributions from earned income are tax deductible. The traditional IRA has two main tax benefits - contributions are tax deductible and grow tax-free. If you are covered by a qualified retirement plan at your workplace, the IRA deduction may be reduced or phased out.
Single Taxpayers with Workplace Plan - IRA contributions for single taxpayers are phased out for persons with incomes from $68,000 to $78,000.
Married Couple with Workplace Plans — A married couple with joint income of $109,000 to $129,000 will experience the IRA phaseout.
Married and No Workplace Plan - If one person has no workplace plan and the spouse is covered in his or her workplace, the phaseout on a joint return is $204,000 to $214,000.
A Roth IRA is funded with after-tax income. It grows tax-free and most distributions are tax-free. Roth IRA owners may withdraw contributions tax-free at any time after the Roth IRA has been in existence for five years and the owner is over age 59½.
The Roth IRA phaseout limits also increase in 2022.
Single Individuals - The Roth IRA phaseout for single persons next year will be $129,000 to $144,000.
Married Couples - For married couples, the Roth IRA phaseout is $204,000 to $214,000.
Many businesses maintain a 401(k) plan and most nonprofits provide a 403(b) plan. The 2022 limit for an employee contribution to a 401(k) or 403(b) plan is $20,500. Employees over age 50 may make a catch-up addition of $6,500, for a total transfer limit of $27,000.
If your employer offers both a traditional 401(k) and a Roth 401(k) plan, you may allocate your employee contribution to one or both funds. The traditional 401(k) amounts are deductible, but the Roth 401(k) contributions are after-tax.
Editor's Note:
Many employers match employee 401(k) contributions. This is a good way to encourage employee participation in the 401(k) plan. The employer match is used to help fund the employee's traditional 401(k) account. The employee may still make contributions to a Roth 401(k) account up to the $20,500 or $27,000 limit.
Applicable Federal Rate of 1.4% for November — Rev. Rul. 2021-21; 2021-44 IRB 1 (15 Oct 2021)
The IRS has announced the Applicable Federal Rate (AFR) for November of 2021. The AFR under Section 7520 for the month of November is 1.4%. The rates for October of 1.0% or September of 1.0% also may be used. The highest AFR is beneficial for charitable deductions of remainder interests. The lowest AFR is best for lead trusts and life estate reserved agreements. With a gift annuity, if the annuitant desires greater tax-free payments the lowest AFR is preferable. During 2021, pooled income funds in existence less than three tax years must use a 2.2% deemed rate of return.
Published November 5, 2021
Previous Articles
IRS Online Security Tips For Parents
Largest Social Security Increase in Four Decades
IRS Free File Available Through October 15